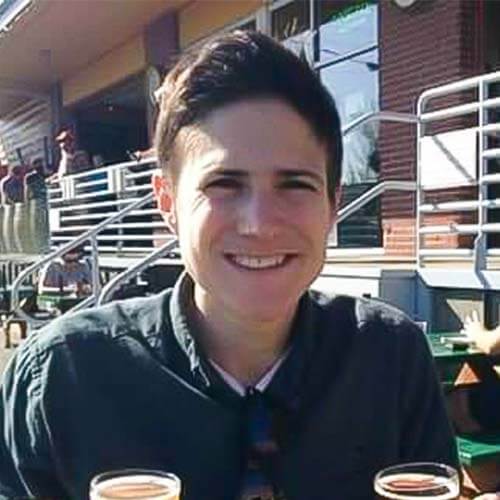 Grace is the Managing Editor for Hop Culture and Untappd. She also organizes and produces the largest weeklong women in craft beer festival in the country, Beers With(out) Beards and the first-ever festival celebrating the colorful, vibrant voices in the queer community in craft beer, Queer Beer.
An avid craft beer nerd Grace always found a way to work with beer. After graduating with a journalism degree from Northwestern University, she attended culinary school before working in restaurant management. She moonlighted as a brand ambassador at 3 Sheeps Brewing Co on the weekends before moving into the beer industry full-time as an account coordinator at 5 Rabbit Cerveceria.
Grace holds her Masters degree in the Food Studies program at NYU.