Ollie, Oznr, and Untappd Featured on the Brewing Business Blog
Published: February 20, 2023
(Photography courtesy of Baron Mag)
An affordable, easy-to-use brewery management software that scales with your business, Ollie Ops is one integral part of a variety of tools and technologies offered by the entire Next Glass Brewery Solutions.
With seven brands in the portfolio, Next Glass tools sit at the intersection of each tier in the beverage alcohol ecosystem.
For instance, as the world's largest social networking app for craft beer, Untappd allows consumers to connect and discover new beers and breweries. While Untappd for Business helps breweries tap into all those fans to promote their business through beer menus, analytics, and promotion.
Likewise, renowned beer publications such as BeerAdvocate and Hop Culture cover stories around the best beer, bars, and breweries in the United States and around the world.
And platforms such as Oznr allow breweries to easily manage their membership societies and bottle clubs.
From proprietary business software to custom marketing solutions, in-house podcasts to a circuit of live events that stretches around the world, Next Glass is the catalyst for a modernized beverage alcohol industry.
Recently, Ollie Brewery Consultant Dustin Jeffers, who worked for pretty much his whole life in breweries, including 3 Sons Brewing Co. in Dania Beach, FL, sat down with Leonardo Calcagno from Baron Mag to chat about the advantages of all of the brands in the Next Glass suite, the current trends in the industry, and much more.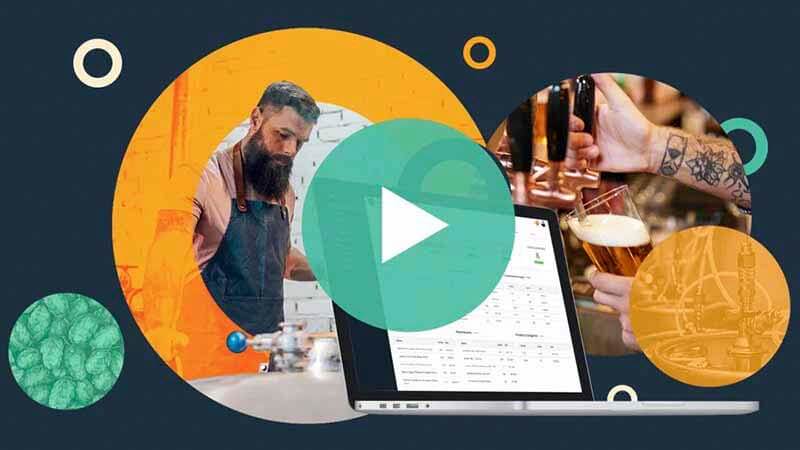 A Quick Look at All the Brands in the Next Glass portfolio:
Ollie Ops: A purpose-built, all-in-one solutions platform, offering streamlined software to manage brewery operations, order fulfillment and inventory, reporting, and ecommerce, Ollie is affordable, easy to use, and built by brewers for brewers.Wondering how? Try Ollie Ops FREE for 30 days here.
Ollie Order: Software that enables the craft beverage industry to better manage inventory, customer relationships, and order and payment processing in a single platform.
Untappd: Over 10 million users discover, share, and explore nearby popular bars, breweries, and top-rated beers on the world's largest craft beer social networking platform
Untappd for Business: Breweries, bars, and retailers promote their business with this all-in-one solution for beer menus, analytics, and promotion to the world's largest craft beer audience.
Hop Culture: One of the largest digital craft beer publications in the country, Hop Culture covers the best beer, bars, breweries, and places to travel in the United States and around the world.
BeerAdvocate: Over the course of twenty-five years, BeerAdvocate has hosted over seventy beer festivals, published award-winning journalism, and inspired engaging forum discussions.
Oznr: The app that allows craft breweries, distilleries, and meaderies to better manage their special releases and memberships programs while streamlining the customer experience.