Hop Report: How Hops Performed in the United States in 2022
Published: February 24, 2023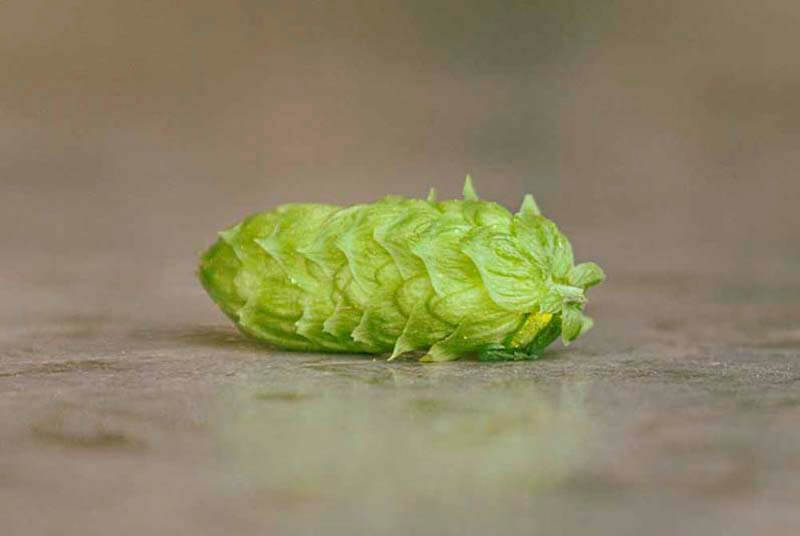 Undeniably, hops are hot. Now more than ever consumers are clamoring for the tiny little green cones that give your beers their characteristic aroma and flavor. In the American craft beer industry, we feel very confident saying that hops are the hottest ingredient in beer at this moment.
But you don't have to take our word for it.
Last month the Hop Growers of America released their 2022 Statistical Report. The twenty-eight-page report focuses on everything from hop acreage by state and variety to the top ten Pacific Northwest (PNW) hop varieties to hop acreage by aroma/dual purpose versus alpha hops.
We combed through all of the data to bring you the hottest takeaways on hops in the U.S. heading into the beginning of 2023. Interested in how hops are performing outside of the U.S.? Check out our piece on how hops performed in Europe.
Better Production and Enable More Sales With Ollie
Discover how breweries all over are making operations a breeze and enabling more sales with Ollie!
Ready to learn more? Drop us a line and our team will be in touch with more information on how to check out a demo of Ollie.
Hop Production in the U.S. in 2022
Overall, the U.S. accounted for 61,177 acres of hops in 2022, a slight decline of 2% year over year. But still good enough for the largest amount of hop-producing acreage in the entire world (Germany came in second with 50,915 acres before a big drop off to the Czech Republic with 12,215 acres in 2022).
Despite this minimal decline in acreage, hop production actually fell in the U.S. last year by about twelve percent. Thanks in part to a couple of substantially good years from America's great hop-growing region—the Pacific Northwest.
In 2021, the Pacific Northwest grew a record high 116 million pounds of hops (up from 104 million pounds in 2020).
Meaning this year's mark of 102.2 million pounds dropped the area to its lowest total production in the past three years.
An atypical spring in the Pacific Northwest defined 2022 as a challenging year for U.S. hop production,
The Hop Growers of America attributed the total decrease to a number of factors including unseasonably cold spring weather and other inclement weather such as wind and rain storms.
"An atypical spring in the Pacific Northwest defined 2022 as a challenging year for U.S. hop production, hastening a crop 12.31% lower than 2021's record year at 102.2 million pounds," the Hop Growers of America wrote in its 2022 Statistical Report.
A combination of La Niña bringing in cold, wet weather in the spring and 100-degree days in the summer stunted hop growth this year in the Pacific Northwest. All told, the area saw a lower yield of 1,694 pounds per acre, far below the ten-year average of 1,889 pounds per acre (11% below, to be exact).
As the report explains, "A rare La Niña climate pattern ushered among the coldest and wettest spring months in the recorded history of the Pacific Northwest hop growing regions and critically delayed the development of the hop crop. Challenged by this race against time to coax hops to maturity, the situation was exacerbated in late summer when hosts of 100-degree days ripped across the Pacific Northwest and triggered the plants to suspend cone ripening."
The Estimated Cost of Production of Hops in 2022
Beyond the weather, the report also sites other factors contributing to this downturn, including the increased cost of production, increased labor costs, and inflation in the cost of production inputs.
According to a Pacific Northwest Hop Cost of Production Study in 2020 updated by Washington State University, they "estimate the annual cost of producing mature standard trellis hops under drip irrigation in the PNW at $13,588 per acre (including variable and fixed costs, depreciation, etc.)."
If you factor in the rate of increased inflation estimated by the Bureau of Labor Statistics at 6.2% in 2022, that estimated cost of production rises to $15,368 per acre.
In other words, it cost hop growers more just to produce hops in 2022.
The Most Dominant Hop in America
According to Hop Growers of America 2022 Statistical Report, Citra® HBC 394 remained the most cultivated hop for the fifth year in a row, racking up a total of 12,044 acres. Good for 20% of all of the Pacific Northwest hop acres.
"Last year Citra® HBC 394 climbed to the new height of alone accounting for more acres than the entire high alpha category in the United States," wrote the Hop Growers of America.
Coming in (a not-very-close) second, Mosaic® HBC 369 accounted for 6,501 acres. And in third place, Cascade overtook CTZ by increasing its acreage 18% in 2022.
Aroma and Dual Purpose Hops Versus Alpha Varieties
Perhaps one of the most interesting findings from the study, the Hop Growers of America reported that 82% of Pacific Northwest acreage in 2022 was dedicated to aroma and dual-purpose hops, with only 18% for alpha varieties.
This is a big departure from the landscape of ten years ago when acreage for aroma/dual-purpose and alpha hops were at an even 50/50 split.
Overall, acreage of aroma/dual-purpose hops increased by 2% with high-alpha varieties falling 16% to 11,000 acres in 2022.
The State With the Highest Production of Hops
It'll come as no surprise to learn that the state with the highest production of hops in 2022 was Washington. Harvesting 71% of hops in the Pacific Northwest, Washington has always been a powerhouse hop-producing state thanks to the Yakima Valley.
However, it might surprise you to learn that Idaho ranked second with 16% of hop production, followed closely by Oregon with 13% of hop production in the Pacific Northwest.
In terms of the rest of the country, states outside of the PNW accounted for 1,387 acres of hops and 900,000 pounds of the 102.2 million harvested.
Interested in learning more? You can find the full report here.
Brew Your Best Beer With the Best Hops. Get Ollie.
A brewery management tool built by brewers and for brewers. Handle everything in your brewhouse from recipe development to cost management. All with one easy-to-use platform. Request a free demo today.