Why Joining Your Local Brewers Guild Can Build Profit For Your Business
Published: October 20, 2022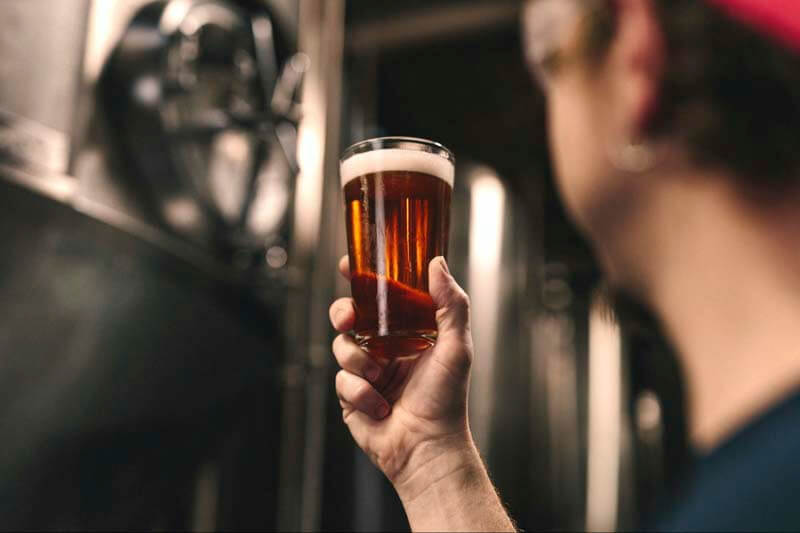 Based on the latest data from the Brewers Association, in 2021, there were a total of 9,118 craft breweries in the United States. (Lucky you if you live in Colorado – you have the most, coming in at 425 breweries!)
Similarly, the National Beer Wholesalers Association reported that in 2021, "the U.S. beer industry sold 208.6 million barrels of beer (one barrel = 31 gallons, one traditional keg in a bar = half a barrel). In other words, the U.S. beer industry shipped the equivalent of more than 2.9 billion cases (24 12-ounce containers) of beer (Source: U.S. TTB and the U.S. Commerce Department, 2022)."
There is a lot of labor involved in brewing all that beer from grain to glass, especially when that much beer is produced and consumed nationally. For that reason, brewers guilds were established to protect the rights and interests of independent breweries.
The collective voice of a guild can be heard louder than that of a single brewer when promoting local beer or advocating for better laws and reducing excise tax rates.
Joining your local brewers guild offers competitive advantages, access to resources, and even opportunities for financial gains.
If you haven't already, here are several reasons why you should consider joining your local brewers guild.
Editor's Note: All 50 states have some form of a brewers guild, so be sure to visit the link at the bottom of this article to find the right guild to join and learn more about participating at the local level.
What We'll Cover in This Piece:
Better Production and Enable More Sales With Ollie
Discover how breweries all over are making operations a breeze and enabling more sales with Ollie!
Ready to learn more? Drop us a line and our team will be in touch with more information on how to check out a demo of Ollie.
Brewers guilds are nonprofit organizations established to safeguard all local craft brewers and breweries as well as to unite and advance the interests of their owners, managers, and key stakeholders.
The guild helps make sure the brewers are well informed and represented at the legislative level as well.
Lester Koga, the co-founder of Barebottle Brewing in San Francisco, CA, and board member of the Bay Area Brewers Guild, believes that, at its core, the guild is a collection of professional brewers looking to learn from and support other breweries.
With about 120 breweries and growing in the Bay Area chapter, Koga says that joining a guild is more about combining collective forces than competing as businesses. "As brewers, we all collectively compete for table handles and shelf space," says Koga."We all understand the cost of being makers in a competitive area, but at its core, there is no heated rivalry."
Speaking of camaraderie, that's where a brewers guild really shines.
Let's show you the benefits of and support you can expect from joining your local brewers guild.
4 Benefits of Joining Your Local Brewers Guild
When like-minded (and thirsty) brewers get together to discuss beer, recipes, and procedures, a special camaraderie develops. Beyond just being a member, a brewery in a local brewers guild has access to a hive mind of sorts. One that can help give you advice on meeting your daily production goals or even be the difference when you need to get your canning machine back up and running.
As Koga noted before, the foundation of the beer community is about sharing knowledge and encouraging one another.
"As we work to produce the best-tasting beer on the market, we just want to look out for one another and support one another," says Koga.
A Fellow Brewer Has Your Back Legislatively
The interests of all brewers in a state or region can be effectively promoted by a powerful brewers guild or association. The collective voice of a guild can be heard louder than that of a single brewer when advocating for better laws and reduced excise tax rates.
Shawnee Adelson, executive director of the Colorado Brewers Guild (CBG), talks about how important it is that breweries have representation when it comes to beer laws.
In 2021, the Colorado Brewers Guild helped to pass a law that opened up the wine festival permit to breweries. Prior to that, this permit was only open to wineries. Now, under this permit, breweries are allowed to participate in up to nine festivals per year.
"This permit allows them to do what their current license permits them to do—sell tickets, offer samples, sell beer by the glass, and sell beer to go," explains Adelson. "This allows them more flexibility and creativity in engaging with beer lovers and consumers. We have already seen breweries use it in a variety of ways, and many are partnering with each other to create hyper-local festivals. This year there were a number of breweries that used it to celebrate Oktoberfest."
In that way, guilds function similar to unions, working for more effective beer regulations in local government and defending fair tax rules for taprooms, to name a few.
Brewers Are Pleased to Help in a Pinch
Sometimes you need to ask your neighbor to borrow a cup of sugar, and sometimes you need to borrow thirty pounds of grain.
As a member of your local guild, you have friends at your service to call upon should you have an unexpected need.
For instance, recently in the Bay Area, a "local brewery posted a need for grain when their inventory ran low. A fellow guild member saw the request and delivered a load in less than ten minutes!" says Koga.
When you're a part of a guild, you actually have access to resources from all of its members, multiplying the chance of finding a solution when you come across a problem.
Feedback From Another Brewer on a Beer Recipe
Do you suspect a problem with your yeast strain that could be impacting the final result of your beer? Are you looking for feedback on trying a style that's new to you?
Brewers have a clear rubric when it comes to creating the perfect beer.
The guild is a friendly, judgment-free place full of professional brewers with professional palettes and opinions. You can bring your concerns or your own expertise to that community to compare recipes and learn from each other.
In guilds, brewers are encouraged to voice concerns and ask questions from fellow members. Because ultimately, at the end of the day, everyone in the guild wants to make sure beer crafted in their region is the best it can possibly be.
Participate in Regional Festivals
Your local guild is a great opportunity to take part in regional beer festivals and events to market and promote your brewery.
For example, every year the Colorado Brewers Guild hosts Collaboration Fest, one of the guild's most popular events that attracts breweries from all around the state.
Festivals and events like this benefit breweries because they boost local beer industry revenue while simultaneously showcasing a brewery's brand and ethos.
"Local brewers guilds are fundamentally about sharing our love of beer in huge gatherings with the guild," says Adelson. "My recommendation is to participate as much as you can in your neighborhood brewers guild."
How to Join Your Local Brewers Guild Right Now
If you'd like to apply for guild membership as a brewery, the only prerequisite for joining is that your brewery must be privately owned. This is what maintains the close-knit nature of the beer culture that the guild promotes.
"When it comes down to it, everyone wants to enjoy good beer," says Koga. "Every brewer wants to ensure that they uphold the principles of the craft beer community, and we all want our brand to be seen as a respectable brewery. Rising tides lift all boats!"
Visit your State Guilds Brewers Association for more information on how to join your local brewers guild.