Best Ingredients to Make Mexican-Style Lagers. Hint: It's Not Lime
Published: September 6, 2023
For a long time, brewers have been saying that this is the "Year of the Lager." Finally, it seems that consumers are catching up. Untappd data from 2022 shows that lagers were the number 8 and 10 most checked-in styles—compared to not even cracking the top ten in 2021's data.
And that trend appears to continue, at least according to a report from Future Market Insights, which states lager sales in 2023 "are likely to account for fifty-five percent" of the global beer market demand.
One type of lager picking up in popularity—the Mexican-style lager.
The concept of Mexican-style lagers originated in the 19th century when Austrian and German immigrants settled in Mexico, brewing beer with local ingredients they didn't have access to from Europe, Silver Bluff Brewing Co-Founder Jeff Coyle says in an interview. You can read about the history of Mexican-style lagers in Coyle's blog on the Silver Bluff website.
Today, we probably first think of pale, clear versions (Clara), like Modelo or Corona, or amber versions (Vienna), such as Dos Equis, with regard to Mexican-style lagers. But more and more craft breweries have been putting their own spin on the style.
One ingredient that neither native Mexicans nor transplants from Europe use in their lager: lime. Los Dos Potrillos Cerveceria Head of Brewery Operations Chris Gillmore can't stress that enough.
"To all the brewers that add lime during the brew process, stop," Gillmore says. "Because it's not a Mexican lager."
Just in case there is a little confusion as to what a Mexican-style lager should and shouldn't include, we got Coyle, Gillmore, and two other experts on the phone from Flix Brewhouse and NoFo Brew Co. to fill us in on what a grist should look like, which hops to use, and other vital tips for making the best version of the Mexican-style lager, whether Clara or Vienna.
(Above photography courtesy of Los Dos Potrillos Cerveceria)
What We'll Cover in This Piece:
Better Production and Enable More Sales With Ollie
Discover how breweries all over are making operations a breeze and enabling more sales with Ollie!
Ready to learn more? Drop us a line and our team will be in touch with more information on how to check out a demo of Ollie.
How Do the Experts Define a Mexican-Style Lager?
Coyle admits Mexican-style lagers are challenging to define but says it has become a beer that sits in two camps.
"The way it has evolved is [as] a pale lager, extremely light pilsner with adjuncts like corn," Coyle says. "The range [of Mexican-style lagers] sits between a slightly modified Vienna lager to a standard American macro lager."
Coyle says he and Silver Bluff like to play it right down the middle of that range but a touch on the amber, or Vienna, style without going heavy on adjuncts.
The range sits between a slightly modified Vienna lager to a standard American macro lager.
Gillmore says that Los Dos Potrillos likes their Mexican-style lager to be well attenuated, dry, with slight bitterness and a bit of corn flavor. He notes one thing he thinks rounds out the style.
"Biscuity sweetness," he says. "That's sort of this background note that bolsters the beer."
Flix Brewhouse is well known in their parts for their take on Mexican-style lagers. Brewer Jonathan Gaytan says he loves the one they make.
"It's got a little bit of sweetness due to the adjuncts, mainly corn, but not overbearing," he says. "It's crisp cracker-like—not a stale cracker, but a fresh cracker. It has slight acidity to help with the sweetness from the corn. … You want to balance out that sweetness."
Speaking of corn, that's what NoFo Head Brewer Don Richardson focuses on to nail their Mexican-style lager.
"We use heirloom corn in ours," he says. "Good quality corn makes for the best Mexican-style lager."
Top Considerations for Making a Great Mexican-Style Lager
For Coyle, it goes back to what you are looking to make. So, his most important consideration is the brewer doing their homework before even milling any grain.
"There's a lot of education needed, and most people don't know there are ranges in making these beers," he says. "They need to make a choice on whether they are going to use adjuncts and whether they are comfortable with those ingredients and whether they can control those flavors."
On the flip side, Gillmore says the most crucial part of the process comes after brewing.
"A really good Mexican lager is made in the cellar," Gillmore says. "When it comes to fermentation procedure, it's super important to do flood dumps on fermenters because a lot of Mexican lager yeasts are super high in sulfur."
He adds, "Just be focused on your day-to-day yeast maintenance."
Like all beer, Richardson notes the importance of quality ingredients, including malts, corn, and yeast. But he adds that you might benefit from doing a shorter boil.
"We have reduced our boil down to forty-five minutes, releasing a tad bit more DMS into the beer," he says, adding it makes the corn flavor pop. "You don't want to overpower it but enhance that flavor."
Gayton says it's all about waiting it out.
"The most important consideration in a Mexican lager is patience and time," he says.
What Is an Ideal Mexican-Style Lager Grist?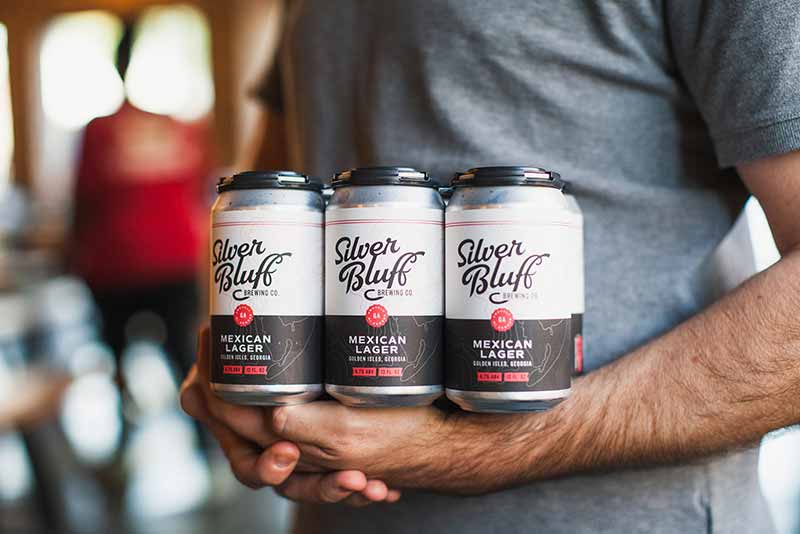 Gillmore says two of Los Dos Potrillos' top sellers are Mexican-style lagers—one pale and one amber. He says their pale version is extremely popular with consumers even though it uses a fairly elementary recipe.
"We're essentially fifty percent pilsner, thirty percent flaked corn, ten percent light Munich, and ten percent Carafoam," he says. "It's super simple, super straightforward, and yields great results."
Richardson's recipe for NoFo, an award-winning Mexican-style lager, is two ingredients.
"About seventy-five percent pilsner and twenty-five percent heirloom corn," he says. "The heirloom corn is malted but a high quality that gets a full flavor you don't get with flaked corn or other options."
With its Mexican-style lager, Flix Brewhouse won a Great American Beer Festival silver, U.S. Open bronze, and more accolades.
"It's a pretty solid recipe, I think," Gaytan says. "Our batch has three hundred and thirty pounds of pilsner, fifty pounds of torrefied corn, and fourteen pounds of acidulated malt."
Coyle didn't dive into specifics for the recipe but notes that Silver Bluff has some unique aspects to its Mexican-style lager.
"We use a little bit of Victory malt, pilsner malt, Vienna, Munich, and any kind of caramel malt," he says. "We think that makes for the best, most unique experience."
What's the Best Way to Hop a Mexican-Style Lager?
With hops in a Mexican-style lager, it is all about keeping it simple. Coyle says Silver Bluff sticks with easily accessible German Noble hops for bittering—perhaps more than traditionally used.
"We are a little bit hoppier than others," he says. "We're at about twenty-one IBUs."
Los Dos Potrillos charges its Mexican-style lager with Noble hops as well.
"We do sixty-minute addition of Perle, thirty-minute of Mittelfruh, then a five-minute of Mittelfruh," Gillmore says. "We used to use all Perle, but … Mittelfruh has rounded things out [for the better]."
Richardson also uses Mittelfruh in NoFo's Mexican-style lager for the full forty-five-minute boil.
"Each [Mittelfruh] crop is different on alpha," he says. "So we will adjust to each hop accordingly to achieve fifteen IBUs."
Gaytan does one hop charge as well.
"I typically do one sixty-minute hop addition with Herkules," he says. "Ten ounces total for seven barrels."
What Is the Best Yeast to Ferment a Mexican-Style Lager?
Mexican Lager yeast strains are available now, but you don't have to settle for those options alone.
"We are using a similar strain to that," Coyle says, without divulging the exact strain. "We've used them all but have landed on one we like that is commercially available."
Gaytan prefers a tried and true lager strain.
"We use 3470," he says. "It is a workhorse that can rip through a beer really easily, as well as a clean beer, to help the corn and pilsner malt shine through."
Richardson says they use the White Labs Mexican Lager strain, WLP94, but advises you can source yeast from others, too.
"Most yeast companies have a Mexican lager option with a neutral flavor," he says. Others would include Omega and Lallemand.
Gillmore isn't too fond of the Mexican lager yeast strains.
"For a long time, I was using what suppliers sell as 'Mexican Lager Yeast,' but I found it's very prone to sulfur," he says. "We ended up going with an Andechs lager strain. … [Mexican-style lagers are close to] German pilsner, so why not use a German pilsner strain?"
What's the Turnaround Time of a Mexican-Style Lager?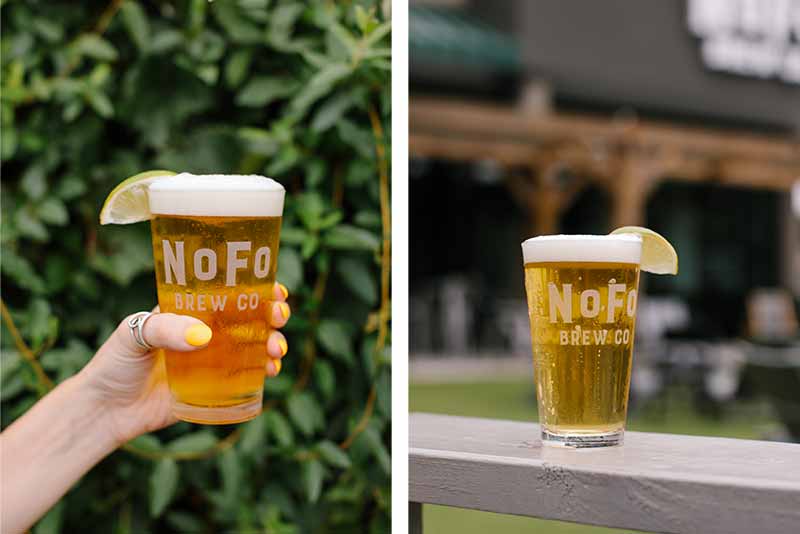 Going back to that patience comment from Gaytan earlier, you need to give Mexican-style lagers time to ferment. Easier said than done, what with taking up tank space, sticking to your brew calendar, etc.
It takes about a month—twenty-eight days minimum,
Factoring out all the variables, Gillmore knows how long he would give his Mexican-style lager from brew to package.
"In a perfect world, we'd be five to six weeks from brew day to packaging day," he says. "But most of the time, we go through four weeks because we can't tie our tanks up for six weeks."
Coyle says their turnaround schedule is predicated by taste profile, going through specific processes to ensure they meet their needs.
"It's based on a couple of German processes on how to gauge the completeness of the lagering," he says. "We're really focused on the maturation process and hitting a flavor profile. Once we achieve these metrics and clarity, we can package it; usually, it happens after a month."
Richardson breaks it down in phases.
"It takes about a month—twenty-eight days minimum," he says. "Ten days to ferment, five to eight days of free rising, and a ten-day temperature drop [before packaging]."
Gaytan says Flix's beer takes longer.
"Typically looking at a seven-week turnaround," he says. "That's why patience is key."
Four Examples of a Great Mexican-Style Lager
Richardson is most proud of NoFo's Collateral Mexican-style lager. The 4% ABV beer only hits 11 IBUs.
"The heirloom corn makes it great," he says. "You're gonna get a nice malty flavor, real low bitterness, clean and light but still full-flavored."
Silver Bluff makes just one Mexican-style lager, eponymously named Mexican Lager. The 4.7% ABV beer won silver at the 2023 World Beer Cup.
"It's our flagship, our numero uno seller," Coyle says of the beer with twenty IBUs. "The idea of making a middle-of-the-spectrum [Mexican-style lager] was the basis of our brewery."
Gillmore loves the pale Mexican Lager Los Dos Potrillos cranks out but says their Mexican Amber Lager doesn't get enough love. The amber beer is 5.6% ABV and has twenty IBUs.
"It's the underdog, unsung hero of our flagship [Mexican lager] beer," he says. "We took home a bronze in the amber category of the US Open competition."
Gaytan says the number-one Mexican-style lager—of which they have a few—at Flix is the Lucha Libre, a 4.5% ABV crushable light lager.
"It's just the drinkability of it," Gaytan says of why it's so good. "It's really just a nice, really crisp, easy-drinking beer. Goes down real smooth."