Breweries With Ollie Win Gold, Silver, and Bronze at the World Beer Cup Awards
Published: May 12, 2023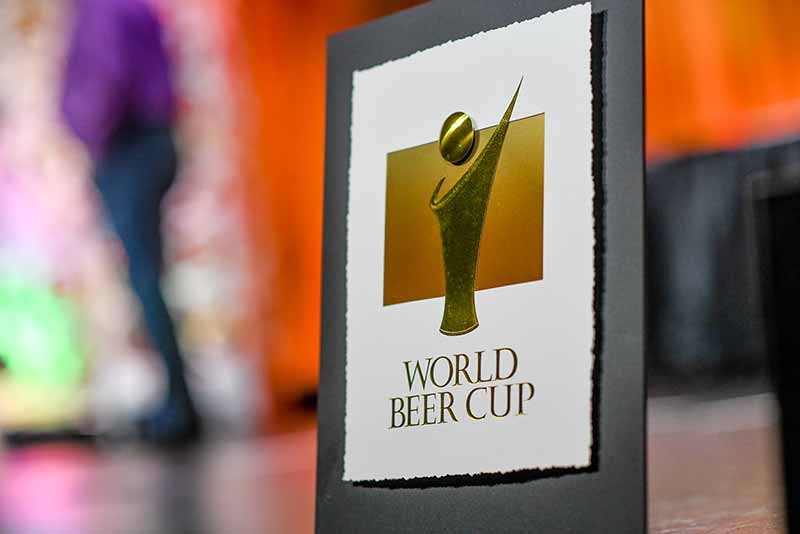 Ollie wanted to congratulate ten of its craft breweries partners who picked up ten different awards at the World Beer Cup award ceremony this past Thursday, May 10, in Nashville, TN.
"We wanted to congratulate all the breweries that won a medal at the World Beer Cup this past week," says Dustin Jeffers, Director, Brewery Implementation at Next Glass. "A special shout out to these breweries who are using Ollie! It's great to see breweries on the system continue to innovate and push the boundaries of craft beer."
Started by the Brewers Association in 1996, the World Beer Cup celebrates the pinnacle of global craft beer. This year, an international panel of 272 judges tasted 10,213 beers in 103 categories from 2,376 breweries in 51 countries.
"The World Beer Cup is the largest and most prestigious beer competition in the world," said Chris Williams, Competition Director at the Brewers Association, during his opening remarks. "Any brewery who hears their named called should take heavy satisfaction in knowing their award-winning beer is not only marked as a world-class example by our judge panel but represents the ideal example brewed in its given style."
Better Production and Enable More Sales With Ollie
Discover how breweries all over are making operations a breeze and enabling more sales with Ollie!
Ready to learn more? Drop us a line and our team will be in touch with more information on how to check out a demo of Ollie.
2023 Ollie Craft Beer Award Winners:
Ready to Make Award-Winning Beer? Get Started With Ollie
While everything else is getting more expensive, Ollie is making it easier to get connected to a brewery management solution that makes production easier while delivering tools to help drive sales and create award-winning beer!
The best part? We're guaranteeing 30% off for the first three years! Stop worrying about your budget, and get back to brewing craft beer. Do you want to start saving now?