Craft Beer Trademarks: How to Apply for One and How to Protect Yours
Published: January 5, 2023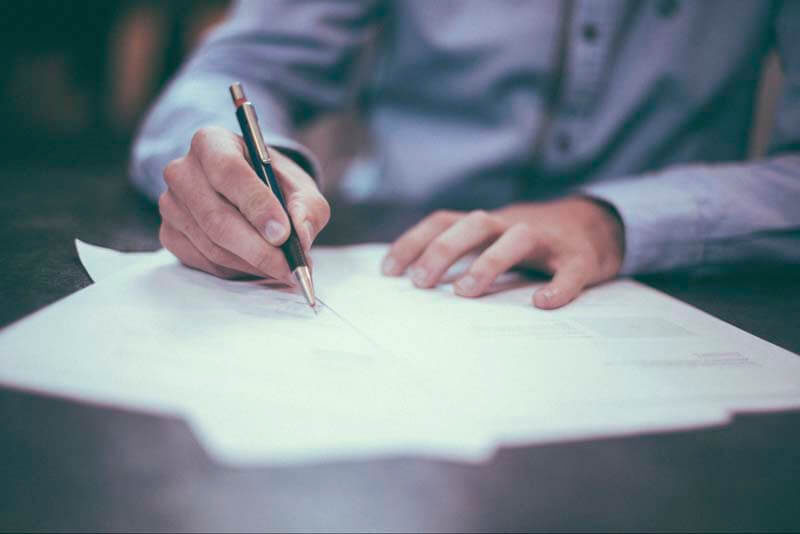 Four years ago, Stone Brewing filed a trademark dispute with Molson Coors. The now ninth largest brewery in the country argued that the macrobrewery's Keystone brand violated Stone Brewing's registered STONE® trademark when they marketed cans with only "STONE," dropping the "KEY."
In March 2022, the San Diego federal court ruled in Stone's favor, awarding the brewery $56 million.
Interestingly enough, not one month later Stone Brewing found itself embroiled in a trademark dispute once again. On April 11, 2022, Sycamore Brewing claimed that Stone had taken its phrase "Keep It Juicy," which the brewery trademarked in August 2021.
But Stone brought a countersuit, claiming Sycamore didn't disclose, with either the U.S. Patent and Trademark Office or the court, that another brewery had actually been using the phrase on its cans and packaging since 2017.
In May 2022, Stone and Sycamore settled without either side paying any damages. But according to Stone Brewing Chief Executive Maria Stipp, Stone incurred hundreds of thousands of dollars in legal expenses (The San Diego Union-Tribune).
And earlier this year, Channel Marker Brewing announced that it will now be known as Coastal Mass Brewing, following a trademark case with a brewery in the southeastern region of the United States that makes a beer with a similar name.
All of these examples show that brewery trademarks are a critical yet often-overlooked component of our industry.
Not only does a trademark allow you to safely and legally promote your beer, but it also influences how your products can be marketed. You put a lot of blood, sweat, and beers into your business, so without a doubt, the name of your brewery, your logo, and even your tagline (if you have one) are worth defending.
However, it's not enough of a security measure to register a domain name, get a blue checkmark on your social network profiles, or even apply for state registration. To truly protect your brand, you need to consider filing for trademarks across the brewery.
And while a proper trademark does require a deeper dive, it's worth it in the long run, providing the benefit of ultimate brand protection.
The seas of trademark laws and processes can be convoluted and treacherous, so we reached out to two industry pros to help us chart a clear course for you. We spoke to The Craft Beer Attorney, Candance Moon, and the CEO and Co-Founder of Coastal Mass Brewing, Justin Negrotti, who recently went through a trademark dispute. Both provide insight into how to correctly file a trademark, what you risk losing if you don't, and how even just a simple Google Alert setup can help safeguard your brand name.
(Above photo by Scott Graham on Unsplash)
Better Production and Enable More Sales With Ollie
Discover how breweries all over are making operations a breeze and enabling more sales with Ollie!
Ready to learn more? Drop us a line and our team will be in touch with more information on how to check out a demo of Ollie.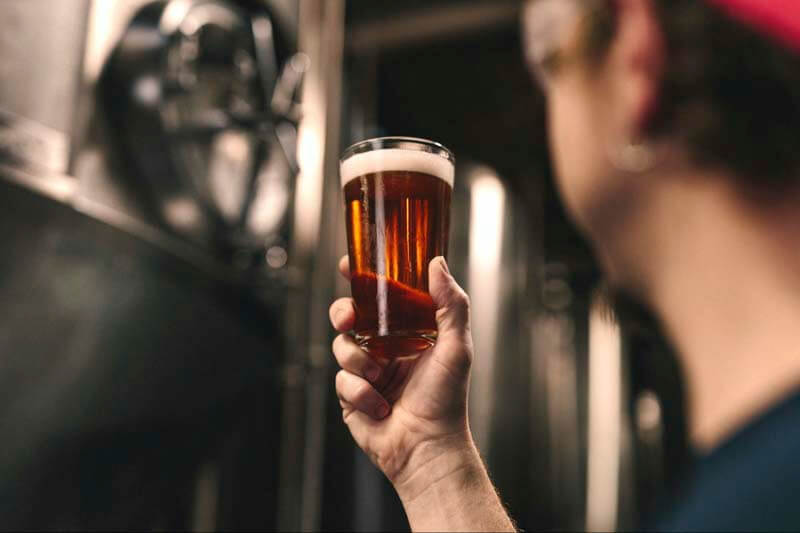 It's how customers recognize you in the marketplace and distinguish you from your competitors,"
The USPTO indicates that a trademark does the following:
Identifies the source of your goods or services.
Provides legal protection for your brand.
Helps you guard against counterfeiting and fraud.
"A trademark identifies the source of the goods, not the goods themselves," says Moon, who has been assisting brewers in filing trademark applications since 2008.
The "™" signifies that, while you have not received your full registration yet, you're putting your product out on the market looking as it does as a trademark to identify the source of your goods.
Which is why Moon recommends that startup breweries trademark the following: your brewery name, logo, and a tagline if you have one, because "those will be on every piece of product that you have," says Moon.
Why It's Important to Consider a Brewery Trademark
If you don't have a trademark, then you're making it easier for other breweries to use your likeness and get away with it.
There are a couple of challenges you risk running into if you do not have your brewery name trademarked.
Without One, You Can't Be Found
"One is that other people may start to use the same name, not because they are trying to copy you—they just might not know you exist," says Moon "It's easy for beer names and breweries to create the same name."
However, if you have your brewery name trademarked, you own the legal rights to that name and technically no one else can use it.
... they just might not know you exist,
According to the USPTO, trademarking your name grants you "legal presumption that you own the trademark and have the right to use it. So, in federal court, your registration certificate proves ownership, eliminating the need for copious amounts of evidence."
Risk a Lack of Equity in Your Brewery
At the end of the day, any business is trying to build and establish a brand, something that Justin Negrotti, CEO and Co-Founder of Coastal Mass Brewing, knows all too well.
Having recently gone through a brewery rebranding as the result of a trademark issue, Negrotti shares how their approach to trademarks completely changed. They realized that without physical real estate as an asset backing your business, the next best thing is your brand.
"If you don't own your brand, you're not building equity in your business," says Negrotti.
Negrotti emphasizes that if you're ready to budget for the short term to recruit industry professionals who understand the trademarking process, your brewery will be able to overcome any future hurdles.
"Yes, there's going to be an upfront cost that you have to pay in order to go through these processes with the U.S. Patent and Trademark Office, but they're so critical in really establishing ownership over the brand that we are all working so hard to build," says Negrotti.
By confiding in experts who understand the terminology for trademarks, Coastal Mass gained some peace of mind about allocating substantial funds towards protecting their most valuable asset—their name.
Three Important Things to Consider Before Applying for a Trademark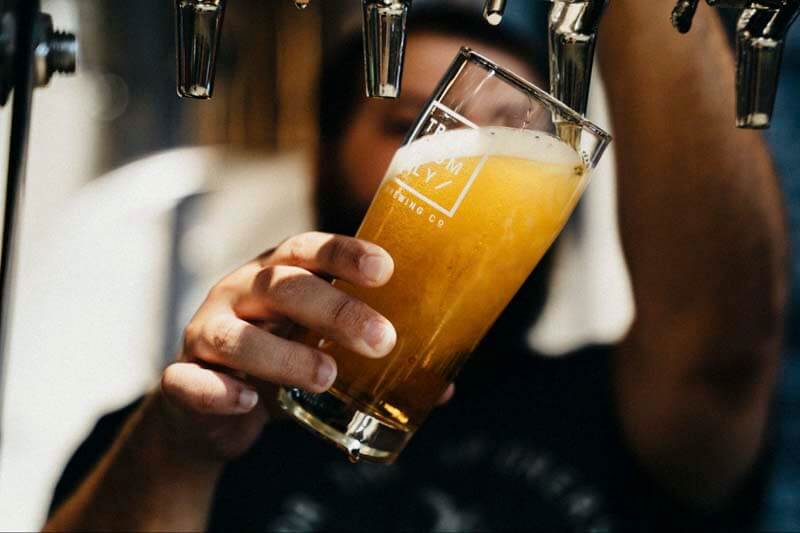 Moon and Negrotti share a few things to keep in mind before you apply for a trademark.
1. A Federal Trademark Requires a Multi-State Presence
Moon points out a very crucial consideration when pursuing a trademark: "The other thing is, with a federal trademark, your product needs to be multi-state," she says.
Basically, you need to have a presence in more than one state in order to qualify for a federal trademark.
That doesn't necessarily mean you need to sell products in multiple states.
Moon explains.
"A very small brewery that only sells in one state, but, because of the quality of their beers, is known nationally—they enter national competitions, they do collaborations with other breweries in other states, they are at festivals in other states—they have a presence in more than one state even though they may only sell in their own state," says Moon. "In which case, your brewery name is clearly going to be the trademark used in multiple states continuously through the life of your business."
2. Avoid Trademarking Unique Beer Names
You may be tempted to trademark a specific beer name, but when it comes to creating unique ones, Moon says proceed cautiously.
"Beer names get a little more tricky because, if you're only selling in one state, how often is each beer name on a beer product going to go to another state," says Moon."I would not have unique beer names because you'll start to go down a very expensive road of protection or trademarking," says Moon.
Personally, Moon suggests keeping things simple.
"I say if I were ever to open a brewery, my beer names would be Brown Ale, IPA, Stout, Porter," she says. "I would not have unique beer names because you start going down a really expensive road of protection or trademarking."
For the most part, Moon recommends that you stick to trademarking your brewery name, logo, and tagline, if you have one.
3. Competition in the Alcohol Industry for Name Rights
"The other thing that's a big problem from an industry perspective, that I don't think a lot of people understand, [is that] the trademark office considers all alcohol the same," says Moon. "So even when they are checking for other names, you've got to think about all alcohol."
As a result, before applying for a trademark you must be comprehensive in your search, looking across all industries, including hard kombucha, hard seltzer, ciders, and other alcoholic beverages. Be sure that no other beverage brand already has your particular potential trademark.
For example, Moon encountered trademark complications when a brewery attempted to trademark a name that already belonged to a winery. Because the USPTO considers both beer and wine alcoholic beverages, the office denied the request.
How to Apply for a Trademark
Similar to how there are standard operating procedures for making beer, there are also guidelines for submitting a trademark application.
Registering trademarks with the USPTO is the best strategy for obtaining complete federal protection for your brands.
Here are the steps you'll need to take to register a trademark with the USPTO.
Search to See If Anyone Currently Uses the Name
First things first, Moon suggests doing your preliminary diligence with a simple search on the USPTO's Trademark Electronic Search System (TESS). Look for the unique name you're hoping to trademark.
Once you've gone through a basic search, do further research to find out if any brand has ever used the unique name for alcohol.
"It's called 'clearance,'" says Moon. "You want to clear the name."
In other words, you want to make sure there are no other alcohol registrations with that unique word you're trying to trademark. (The word "brewery," "craft," or anything that's descriptive won't count.)
Moon says this part of the clearance process can get frustrating at times with alcohol trademarks covering every industry from wineries, distilleries, cideries, and of course, breweries.
For that reason, we highly recommend that, if you're looking to apply for a trademark, you consult with your attorney or someone well versed in trademark law and how to run these types of searches.
Similarly, Negrotti encourages breweries to invest in a proper trademark attorney who can run a thorough search on the trademark name.
"If the preliminary results don't show any hits, then go [to your attorney] and pay them to run the exhaustive search," says Negrotti.
Determine the Type of Trademark
You have options when it comes to registering your trademark. According to the USPTO, "the type you choose affects your scope of protection and your submission requirements."
You can either file for a standard character trademark or a special form trademark.
The standard version is your basic trademark and doesn't really require any additional information. If, however, you apply for a color special form trademark, you'll need to take a few additional steps, which you can find here.
Identify and Classify Your Goods or Services
To apply for a trademark you need to show the USPTO what goods and services you're offering. The tool you'll want to use for this is called the Trademark ID Manual. To get started with the ID manual, you'll need to enter your search terms in the search box, view results, and sort your finding into columns.
Here's a video to explain the process further.
Decide Your Filing Basis
In order to register your trademark federally, you must provide a legal justification known as a filing basis. The trademark application requires you to add the filing basis you intend to use, so you need to know this information before applying. There are two types of filing bases, known as "use in commerce" and "intent to use."
Here's how to figure out which filing bases are best for your trademark.
Choose Your Application
You'll first complete the initial application via the Trademark Electronic Application System (TEAS).
Next, you'll select between two filing options: TEAS Plus and TEAS Standard. Each filing option varies in the amount of upfront requirements and must be submitted online.
Four Common Trademark Application Questions
We've addressed some frequently asked questions that you might have when submitting a trademark application.
How Much Does an Application Cost?
The cost of your application is influenced by how many kinds of goods or services you list in it. This depends on the filing options previously mentioned (TEAS Plus and TEAS Standard).
Each kind of goods or services listed in your application requires a charge. The cost increases as you incorporate more categories of goods or services.
A TEAS Plus application is $250 per class of goods or services.
A TEAS Standard application is $350 per class of goods or services.
Keep in mind that you will incur maintenance costs once your trademark becomes official in order to maintain its registration.
For instance, you need to submit an application for renewal and a declaration of use or excused nonuse every ten years.
The filing fee for this is $525 for each type of goods or services.
Here is some additional trademark fee information to be aware of.
How Long Does It Take to Register?
The review of a trademark application typically takes twelve to eighteen months.
If you want to see all the ways your application will be reviewed, take a look at this USPTO timeline for the application and post-registration processes for trademarks.
Where Can You Check the Status of Your Application?
To find out how long it can take to complete your trademark application, check the current processing wait times.
What Happens Once You Receive Your Registration?
Once your trademark is accepted, your electronic certificate of registration will be added to the Trademark Status and Document Retrieval (TSDR) system.
A link to the certificate will also be emailed to trademark owners and all listed email addresses. Plus, a complete copy of your registration certificate is available for free viewing, downloading, and printing at any time.
If you'd like to have a certified copy or trademark presentation copy, you can order one for an additional $15 to $25 charge.
Three Ways Breweries Can Protect Their Brand Today
Now that we've gone over the trademark application process, let's talk about how you can make sure your brand name has a long, successful, and legally trademarked life.
1. Take Any Legal Questions to The Trademark Professionals
You don't need an attorney to file a trademark, but you need to be careful if you do file yourself because the terminology in the application can be tricky to someone who may only comprehend it at a face or surface level.
It's worth the extra dollar to get sound advice
"For example, when you're filing an in-use trademark, two things that they ask are 'first date of use' and 'first date of commerce,' but those don't mean what you think they mean," says Moon. "Date of first use is the day you first sold it, date of first commerce is when it crossed state lines."
Moon goes on to describe how the trademark office does not request proof or double-check your work. It's generally not until someone seeks to challenge a trademark that you find you may not have properly comprehended the application, causing you to lose your trademark.
Negrotti believes that it's OK to not be an expert in all aspects of business. However, it's crucial to know when it's time to hire qualified legal counsel.
"It's worth the extra dollar to get sound advice," says Negrotti.
2. Set Up a Google Alert For Your Brewery's Name
According to Moon, the most common mistake in trademarking is failing to monitor your mark.
"If someone is using something that is too similar, you do have to police your mark," says Moon. "The trademark office doesn't do that for you."
Keep track of any notices of its use: Set up a Google Alert for daily reminders or set aside time on your calendar each quarter to watch for pop-ups.
This also places the obligation of reaching out to the business on you, the business owner. However, Moon advises doing comprehensive research before reaching out since, if you call out a trademark infringement and it turns out you're in the wrong, you may end up paying for it.
"The overstep I've seen is when people send a cease and desist to someone who actually has the priority rights," says Moon.
Don't just jump to conclusions. Keep your inquiry to the other business polite and professional.
3. Think Before You Call Out a Trademark Use
The sooner you notice a possible trademark infringement, the better, but make sure you clarify and confirm what rights you have before contacting the business in question.
For example, when Negrotti and his team learned of a trademarking issue, it was handled with professionalism and respect.
"While I was disappointed that we couldn't find a way to co-exist, they certainly were well engaged, willing to listen to our proposals, our asks for negotiations, and while at the end of the day we did have to rebrand, they allowed us the proper amount of time that was necessary for us to not just come up with a plan for how were were going to transition, but also that legal process of owning the new name and having a trademark on it." says Negrotti.
Moon points out that, because of the vastness of the alcohol industry, there's always a chance that your brewery's trademark could get questioned. If that day comes, she advises that responding with compassion will benefit you down the road.
"Every brewery is going to be on both sides of the situation at some point in time," says Moon. "Someone is going to step on your toes and you're going to step on someone's toes. The easier you can make it for the other person who is going to have to change, and maybe this is me believing in karma, the easier it will be on you."
Brew Your Best Beer in 2023 – With Ollie
Designed by brewers for brewers, Ollie makes it simple to incorporate your recipes so that your brewers know how to brew the optimal batch every time, decreasing beer loss while increasing production revenues.
As if Ollie couldn't possibly make brewing beer more efficient, with Ollie's unique raw material forecasting technology, you'll receive real-time notifications when your inventory levels are running low so that you can be on top of any issues at all times. Request a free demo today.