Centennial Hops: A Throwback Hop That Still Shines Bright
Published: October 11, 2023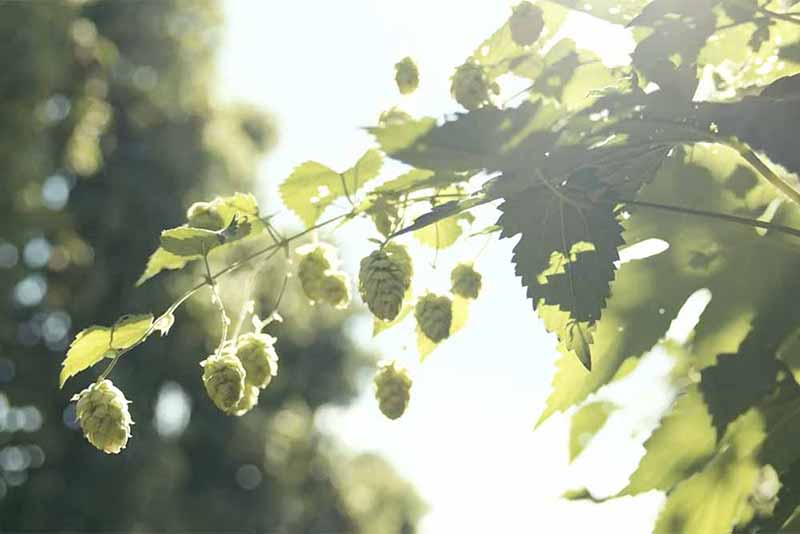 Hop breeding has led to the creation of some amazing varietals over the years. We've covered a couple of those hops in this space, including Mosaic hops here in the U.S. and Galaxy hops out of Australia.
One of the older varietals that went through a breeding program is an old-school "C" hop: Centennial. The Pacific Northwest hop is still the sixth most produced varietal, according to the Hop Growers of America 2022 Statistical Report (the 2023 report to be released in the coming days).
In total, Centennial harvested 2,424 acres of hops, roughly 4.1% of the year's crop, behind the likes of Citra, Mosaic, fellow oldie-but-goodie Cascade, CTZ, and Simcoe.
The hop might be over thirty years old, but it still has legs in the ever-evolving craft beer industry. We chatted with experts of the hop from John I. Haas and Bell's Brewery to learn about the hop's history, its characteristics, and its best uses.
(Above photography courtesy of Firestone Walker Brewing Company)
Better Production and Enable More Sales With Ollie
Discover how breweries all over are making operations a breeze and enabling more sales with Ollie!
Ready to learn more? Drop us a line and our team will be in touch with more information on how to check out a demo of Ollie.
What Is the Ancestry and Analytics of Centennial Hops?
The Centennial hop, named after the Washington state centennial in 1989, came through the United States Department of Agriculture's breeding program at Washington State University in the mid-1970s and was commercially released in 1990. Some refer to it as a super-Cascade because it's alpha acids being nearly double. The Centennial variety is mostly used for bittering purposes.
The varietal comes from a smorgasbord of other hops. Seventy-five percent of its genetic composition comes from Brewers Gold, with 3/32 from Fuggle, 1/16 from East Kent Golding, 1/32 from Bavarian, and another 1/16 from an unknown varietal.
"Centennial is an older variety that comes from varieties used for breeding those days that aren't prevalent much more," John I. Haas Brewing Solutions Specialist Alejandro Cortes Gonzalez says.
Here is a full breakdown of Centennial hops, according to John I. Haas:
| | |
| --- | --- |
| Alpha | 9.5-11.5% |
| Beta | 3.4-4.5% |
| Cohumulone | 29-30% |
| Total Oil (ml/100g) | 1.5-2.5 |
| Myrcene (% of total oil) | 45-55 |
| Humulene (% of total oil) | 10-18 |
| Caryophyllene (% of total oil) | 5-8 |
| Farnesene (% of total oil) | <1 |
| Linalool (% of total oil) | NA |
| Total Polyphenols | NA |
What Characteristics Are Most Prominent in Centennial Hops?
Cortes Gonzalez says describing Centennial is hard not to see or smell it in a beer.
"It's classic," he says. "There is floral, lemon-lime, and a little lavender."
He adds, "Some have cherry aroma, but mainly in Centennial, you'll find floral, woody, citrusy, and a really classic aroma profile."
Bell's Brewery produces one of the most popular Centennial-driven beers in the nation, with its Two Hearted, an American IPA with one hundred percent Centennial hops. Brew Master Andy Farrell says they look for all the characteristics Cortes Gonzalez mentioned, including the cherry notes.
There is floral, lemon-lime, and a little lavender.
"These are all seen as positive, or at least true-to-type attributes. The one defect attribute we look at is vegetal, think onion or garlic," Farrell says. "This is used as a marker to assess ripeness in a sample or lot of hops, and is an indicator of over-ripeness in this variety."
Cortes Gonzalez says that, despite being released in 1990, the Centennial hop, which was a staple during the craft beer revolution of the 1990s and early 2000s, is still very much relevant today. That is the case, because of its flavor character that comes through in beer.
"It emits lime zest, a little lavender, and pine needles," Cortes Gonzalez says.
Farrell says that the hop's flavor can be all over the place, with regard to what you get in a finished beer – and that all depends on where you use it in the brewing process. For Two Hearted, the flavors that come through the most, in order of intensity, are citrus, floral, and pine.
"We will also see character of ripe, and candied fruit, and bubble-gum character to a lesser extent," Farrell adds. "I look at all these largely driven by a combination of factors, especially when the dry hops are added, and the interaction of the hops and active yeast."
Where In the Brew Process Should You Use Centennial Hops?
If Centennial flavor can vary so much, which part of the brew process would accentuate the hop the best? Cortes Gonzalez thinks the whirlpool is where Centennial shines.
"It has relatively high alpha so it would bring nice mouthfeel in the beer, and you'll get a lot of flavor in the beer," he says, adding that "it works very well in dry hopping too."
Cortes Gonzalez says that Centennial is also worth using as a bittering hop in a standard sixty-minute addition. It's a versatile hop, to be sure.
"You could totally use one hundred percent Centennial and use it everywhere and end up with a delicious beer," Cortes Gonzalez says.
We utilize Centennial successfully throughout the entire brewing process,
Bell's Two Hearted is an example of that. Farrell shares his thought process on best utilizing the classic varietal.
"We utilize Centennial successfully throughout the entire brewing process," he says. "If I am picking one area to focus on to drive the most impact in a recipe on a hoppy beer, I would call out dry hopping as the area of focus."
Farrell adds, "It's also worth pointing out that Centennial is high in survivable hop compounds that are known pre-cursors to positive hop aroma through biotransformation and interaction with active yeast in dry hopping. This makes Centennial a great late hot side hop addition in your next IPA recipe. Utilizing this hop either late in the boil, or in the whirlpool can lead to very positive flavor outcomes in dry-hopped beers."
Which Styles of Beer Work Best for Centennial Hops?
OK, so which style is best for this hop? Bell's shows that the IPA or hop-forward beer style works marvelously with the Centennial hop. Farrell took it a step further.
"It works particularly well in West Coast IPAs but can be included as part of a hop profile of just about any type of IPA recipe," he says. "We've utilized it in other styles effectively as well including red ales, ESB, and even imperial stout."
Cortes Gonzalez concurs with that train of thought, saying the Centennial hop can hold its own in several styles.
"I can see Centennial in an American lager, blonde ale, black IPA or American style that is roasty that needs that American hop character," he says. "It provides great balance to hazy IPAs and other styles too."