5 Reasons Every Brewery Should Have a Membership Club
Published: October 12, 2022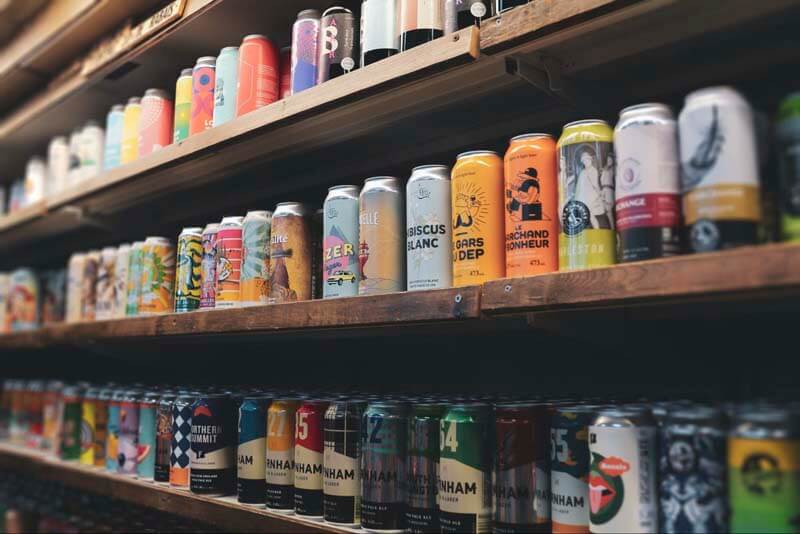 We now have over 9,000 breweries in the United States! That's incredible. The landscape has changed in the last couple of years. And not just because of the global pandemic.  While the Brewer's Association says that craft beer is still growing, it's not at the same rate as a decade ago. The competition is fierce. You can't just make decent beer anymore and be successful. You have to dig deep and develop a strong strategy to mine for new customers while building strong relationships that keep them coming back time and time again. Otherwise, some brewery down the street will happily usher those customers right out of your taproom.
This takes time.
This takes effort.
This takes money.
That's why you need a membership program.
A well-executed membership program is a win-win; for both, the brewery, and for your loyal customers. A membership program helps you bank on a steady stream of cash, while also giving your allegiant customers a sense of community and a chance to feel special.
Behind the scenes, your brewing and packaging schedules become more predictable with a membership club. Scarcity around your beer starts to sprout, causing total FOMO for non-members.
Publicly, your club members become your best brand ambassadors, sporting your latest t-shirts, hats, and other merch around town. And a membership club fosters community amongst your most steadfast customers.
Doesn't that all sound like a win to you?
Breweries across the country like Perennial Brewing, Phase Three Brewing, and 3 Sons Brewing, have all leveraged their membership clubs to great success. The day their memberships go on sale, each brewery has a wave of cash come crashing into their bank account. Then, they just have to focus on making sure the customers get the value out of it.
Your membership club can and should be absolutely unique to your brand. You can include limited-release beers, monthly allotments, special events, merchandise, discounts, and more. There's no wrong answer, as long as you're making money and your customers are getting the value out of it.
Oh, and by the way, running a successful membership program doesn't have to be hard. You don't have to create an overwhelming spider web of Google sheets. Utilizing a software solution like Oznr, makes it a breeze, for you and your customers. Without a lot of time, effort or money, you can distinguish your brand from the competition around you and grow your business.
Better Production and Enable More Sales With Ollie
Discover how breweries all over are making operations a breeze and enabling more sales with Ollie!
Ready to learn more? Drop us a line and our team will be in touch with more information on how to check out a demo of Ollie.
Here Are 5 Reasons Why Every Brewery Should Consider a Membership Club
1. I Want My Money and I Want It Now.
Thanks, JG Wentworth for that gem of a jingle. We all know that the majority of breweries aren't swimming in cash like Scrooge McDuck. They're constantly scraping to earn every dollar. So doesn't it make sense to create a part of your business model where you receive money upfront, on the promise to deliver in the future? That's some Econ 101 right there. You can set your membership to be annual, quarterly, or however you like. Just make sure you deliver on your promise.
Also, in addition to buying their membership, your club members will inevitably spend money regularly in your taproom, visiting more often and drinking more beer. Isn't that the ideal customer you dreamed of when your doors first opened?
2. The Best Way to Predict the Future Is to Create It.
I don't think Peter Drucker was talking about beer when he said that, but it still applies. Instead of guessing what people will buy and how much, you can create a package upfront and let customers buy into it. Then you'll know exactly what you're going to be packaging before you've even brewed the beer. In an unpredictable world, doesn't some predictability sound divine?
And we're not talking about limited edition barrel-aged beers that have been sitting in your cellar since before your brewery began. It can be as simple as one new release each month.
"When you're part of the fast-paced, spontaneous, and ever changing brewing industry, every moving piece needs to be working at maximum output and efficiency," says Ignacio Montenegro, Co-Founder of Tripping Animals Brewing. "Not only do we need to produce a unique product, we need to get it into the hands of the world. The Oznr team has made high-demand releases and ticket events a breeze."
Using a pre-sale style feature like the one in Oznr, you can send your offer out to your audience before the beer is even packaged. That way you can sure up your packaging numbers and make sure you're putting the right amount of beer in cans, bottles, and kegs.
3. Build Scarcity to Build Value
Thank god the days of waiting in long lines for a new beer release are mostly over. Well, they're over for the customers of breweries that have elected to sell their beer properly. But why did the customers continue to do it in the first place? It was because they didn't want to miss out; They had to have the beer before it sold out.
No more FOMO. With a membership club, you can literally build scarcity into your business model. You release a very limited amount of products, only to your club members. Everyone else sits there salivating over the beer they didn't get because they didn't join the club.
But they will next time. That's for sure.
When you go to release the next beer, elect to offer it to your membership club first. Now you've created some value for your members, making them feel exclusive. And if there's any beer left for the public, then great. If not, well then the public needs to join the membership club and get that right of first refusal. They shouldn't be missing out.
One of the best ways to show off the value of being a member of your brewery's club is to have a Member's Only party. Heck, even get some members' only jackets for the party! Take lots of photos and post them to your social media. Show the public what they're missing out on. And your members get to have a good time doing it. These events are great ways to open some of those old cellar bottles too!
4. Make Brand Ambassadors Out of Every Member
Loyal customers are crucial to building your brand. Cultivate a devoted fan following and they'll be your loudest supporters. A membership club allows you to almost pay dividends to the patrons who love you, giving them access to exclusive beers and merch. And in return, they'll shout your name from the rooftops even louder.
"I love Oznr because it creates an amazing experience for our consumers," says Pontoon Brewing Founder & CEO Sean O'Keefe. "We understand people are busy and can't always attend our releases. Oznr gives our consumers more flexibility and access to our brand."
Consider giving your members freebies such as a free t-shirt or hat. If you do, you'll have one of the most potent forms of brewery advertising: a beer fan walking around wearing your shirt or hat—aka a walking billboard. Just imagine a group of 100 club members parading your latest gear around town. That's some serious organic advertising. And all you had to do was include the merch in your membership club.
Building a beer club for your followers makes them feel like you've rolled out the red carpet, taken them backstage, or given them an autographed copy of your book. There is an exclusivity factor that would be hard to replicate any other way. Show your fans some extra love and in return, they'll do wonders for spreading the gospel of your brewery.
5. Build Customer Loyalty
The most important reason to build a membership club is to promote community. Devoted fans befriend other devoted fans and soon they become fast friends. Consider hosting a member-only event where all your beer club patrons can get together and hang out. Give them a chance to get to know each other and gush about something they all have in common: a love of your brewery. The stronger their bond, the stronger your club.
This all helps build a powerful community that will support your product.
This is an invaluable and often unquantifiable marketing strategy you achieve simply by creating a membership club.
Building a Membership Club Is Easy
Are you excited to build your membership club now?
It's not that hard. With just a little bit of work and a means of managing the club, you can build a loyal following in your local market. Here's a simple guide to planning your membership club.
"Creating a membership was a big part of our business plan," says Phase Three Brewing Co-Founder Evan Morris. "We had assessed a few different solutions prior to discovering Oznr, none of which were ideal. Oznr removed much of the headache in launching a membership."
If you're ready to take the next step, start by deciding what type of membership club you're going to offer, how many tiers of membership, the length of the term, and how much it will cost.
While you're deciding this, continually ask yourself: How are you going to drive value for your loyal customers?
Now you're on your way to building your membership club community … and that's worth its weight in golden ale.